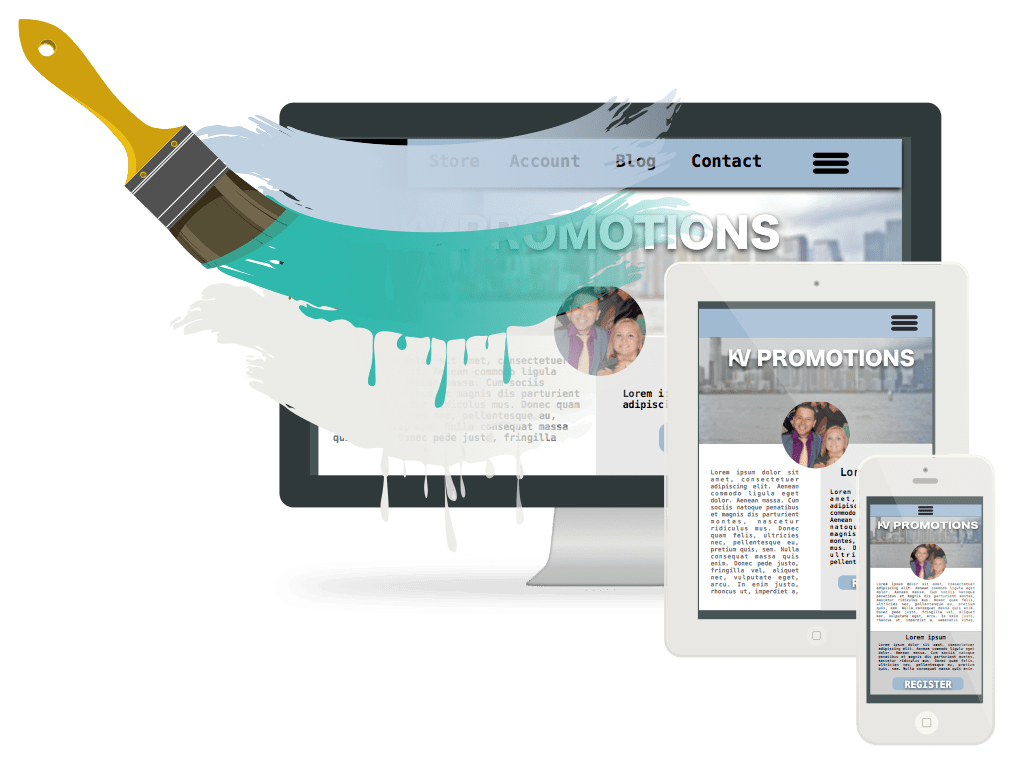 Do you need a corporate website for your small business or a personal blog? Or maybe you need to sell something and want your own e-commerce, with payment gateways and shipping management. It may be a website that also has an intranet for partners, clients, or distributors, sometimes what you are really looking for is an e-learning or virtual education system. The list is enormous: improve your old website, add security and backup of your database, make your website adaptable to mobile phones, and make it friendly and easy to use when editing some content.
All these things and many more can be achieved with WordPress, the best content manager that exists today.
There is also the possibility that you want to open your own business or you want to start something and be your own boss, but you are not sure how to do it or manage it online.
Web design and development from scratch or according to your needs and budget.
We design your own brand (Branding).
We design web pages from scratch.
Migration of hosting or updating of websites from any platform to WordPress, without losing SEO positioning.
We only use WordPress, Genesis Framework, or the best Theme for web development.
We custom-develop your website by coding your own Genesis templates.
We develop Electronic commerce, payment gateways, Inventory, and shipping (E-Commerce) with WordPress
Development in PHP, CSS, and javascript.
Hosting service for your website.
Website maintenance (includes updating, backup, security, and constant monitoring)
Design advertisements, logos, or any graphic material for your marketing campaigns or blog.
Each case is unique!
If you are interested in learning more about how we can help you in your particular case, contact us using the form below.