The Scotsman
Restaurant website with reservation, booking system, custom Restaurant Menu and Ai Chat
Client
Link
Skills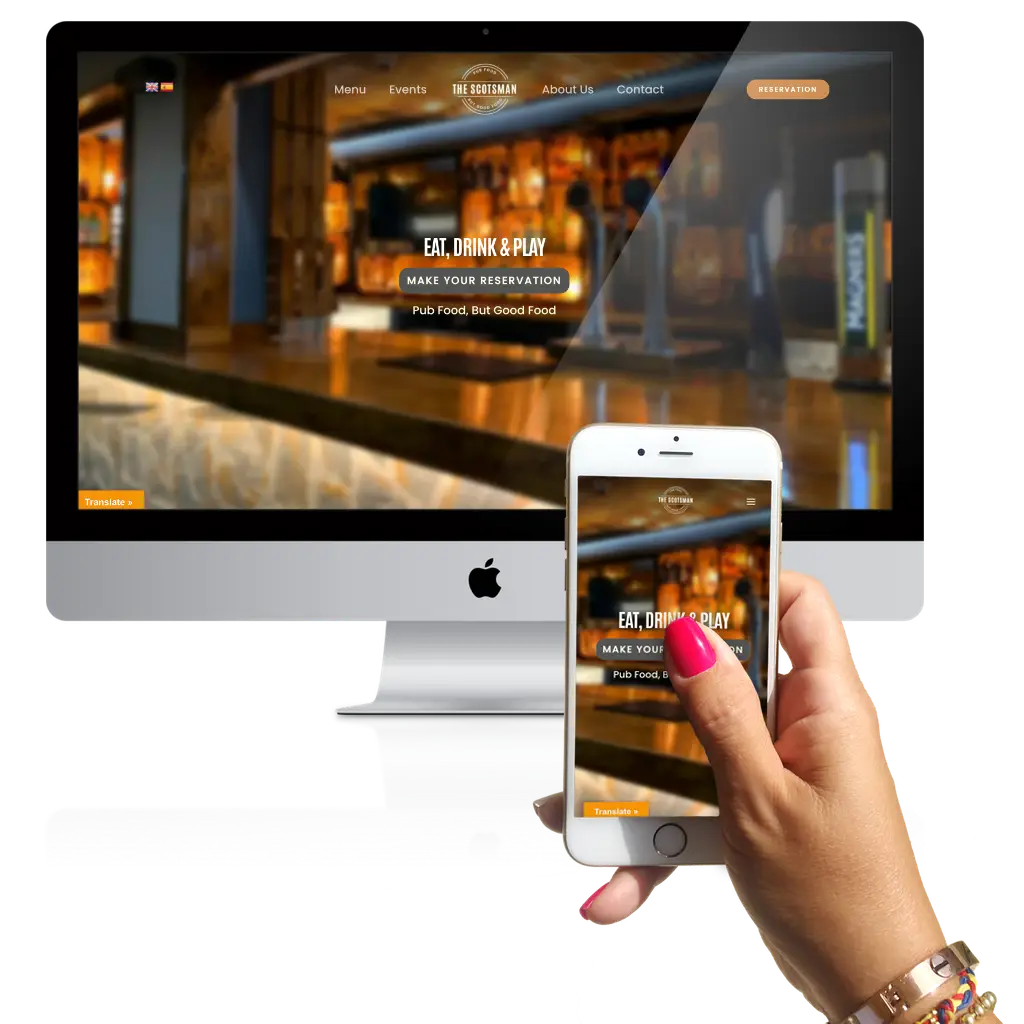 The Scotsman la Manga Club is an online Restaurant corporate website with a reservation platform and orders online.  The site was created with Woocommerce, creating custom Drinks and Dishes Post types, and Reservation platform, and is designed to be an easy and minimalist system for the end customer. The website allows the administrator to edit the dishes or drinks on the menu with a single click, without having to enter the backend of the website.
Features:
WordPress
Custom post types
Booking and Reservations
Multi-language
LANGUAGE
English and Spanish
DESIGN AND DEVELOPMENT TIME
1 month, from the plans to the staging.
OTROS TRABAJOS INTERESANTES